Wildlife Week
Monday 12 February 2018 - Sunday 18 February 2018 Hannahs at Seale-Hayne
---
A week of fun wildlife activities including animal hunt, crazy golf, quad games, workshops and much more.
Plus special guests throughout the week to talk about their wildlife wonder.
Activities
Mask Making and Colouring
12 - 18 February, 10am - 4pm, The Gallery and Old Library
Get creative in the Gallery and Old Library with free animal mask making and colouring.
---
Kids Photo Competition
Put your camera skills to the test to capture your own comedy wildlife picture. Open to under 16yrs. Prize for the winner.
---
Nature Touch and Sniff Box
Put your senses to the test and guess what natural mysteries are hiding in the box. FREE, The Old Library .
---
Animal Poetry
Let your imagination run wild with words to create inspiring poetry with a wildlife theme. FREE, The Old Library .
Giant Beetle Drive Game
Have fun in the Quad with our free Giant Beetle Drive. Roll the dice to build your beetle first and win the game. FREE, The Quad.
---
Tote Bag Printing
Drop in sessions - Monday 12 & Tuesday 13 February, 10 - 12:30pm and 1:30 - 4:00pm, Queens Room
Print your own Tote Bag using pre cut lino stencils. £4 per bag
---
Animal Treasure Hunt
Daily, The Shop, 10am - 4pm
Use the clues to unearth the hidden creatures around the Quad, discover the secret word and win a prize. £1.50 per person.
---
Animal Crazy Golf
Daily, The Shop, 10am - 4pm
Go crazy in the Quad and complete the nine hole course. £2.00 for 2 players.
---
Bush Tucker Trial
Daily, The Gallery, 10am - 4pm
Feeling peckish? Treat yourself to a 3 course meal of black ants, salt & vinegar crickets and mealworms. Receive a medal if you're brave enough to clear your plate.
£2 per person.
---
Bush Craft
Tuesday 13, Thursday 15 and Friday 16 February. 11am.
Spend an exciting morning in the woods collecting wood and learning knife skills to make your own greenstick cooking tool. Learn fire making skills to start a fire, cook bread, toast marshmallows and drink hot chocolate. Be prepared to get muddy.
Ages 7+. £10 for 90 minutes. Booking essential (small booking fee applies).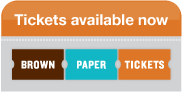 ---
Laser tag
Tuesday 13 and Thursday 15 February, 2pm
Come alone or bring your friends for an exhilarating morning targeting your opponents with life size laser guns. Waterproof overalls provided – wear sensible shoes.
Age 7+.£10 per person. Booking essential (small booking fee applies). Minimum of 8 people required for session to take place.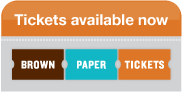 ---
Nature Make
Wednesday 14 February, 11am, LE15 (behind the bistro)
Join Naturemake for a unique creative workshop this half term. Using exciting natural materials and awesome glue guns, come and create your own wild creatures or fantastic beasts and build them a mini cosy den or beautiful tree top nest to take home. Great fun for all ages even adults!
Cost £10 per maker. 90 minutes. Booking essential (small booking fee applies).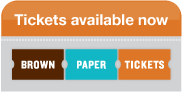 ---
Storytelling and Peg Puppet Making with Moonstone Theatre
Saturday 17 February, 10-11am, 11.30-12.30pm, 1.30-2.30pm, 3.00-4.00pm,
£3 per person. Online booking available soon. Maximum 25 people per session
"With magic seeds, water and light, soon you will see a big delight. Purple, green and rather round- an Enormous turnip will grow up from the ground!"
Moonstone Theatre Company invites you to join them for a magical storytelling & craft workshop inspired by well-loved tales about Wildlife. Come and help Farmer George tell stories such as The Enormous Turnip and The Ugly Duckling and then, make a peg puppet of your favourite characters to take home. With crafty puppet making and interactive storytelling, this is the perfect activity for all the family and is suitable for ages 4+.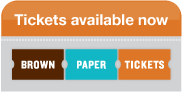 ---
Special Guest: Athena Owls
Monday 12 February, 10am - 4pm (30 minute break at 12:30), Cornish Rooms
Come meet and greet a Vermiculated Eagle Owl, Chaco Owl, Indian Scops Owl, and a Snowy Owl!
---
Special Guest: Bumble Bee Conservation Trust
Tuesday 13 February, 12pm, Cornish Room
Join our special Guest Daisy from the Bumblebee Conservation Trust for an informative talk. Daisy will be on hand all day to answer your questions about our little fuzzy friends.
---
Special Guest: Chris Johnson's Animal Encounters
Wednesday 14 February & Friday 16 February, 2-4pm, Queens Room
Meet many fascinating and beautiful species including: Radiated Tortoise, Corn Snake, Fat Tailed Gecko, Gargoyle Gecko, Lesser Tenrec and Giant Millipede.