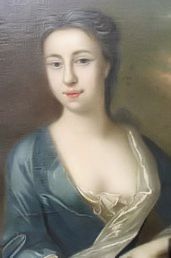 The Dame Hannah Rogers Trust was founded over 250 years ago and is one of the oldest charities in the UK. Throughout the proud history of the Trust, the aim has always been simple: to help enrich and empower the lives of children and adults in need. Today the legacy is now helping and improving the lives of young adults from all over the South West and further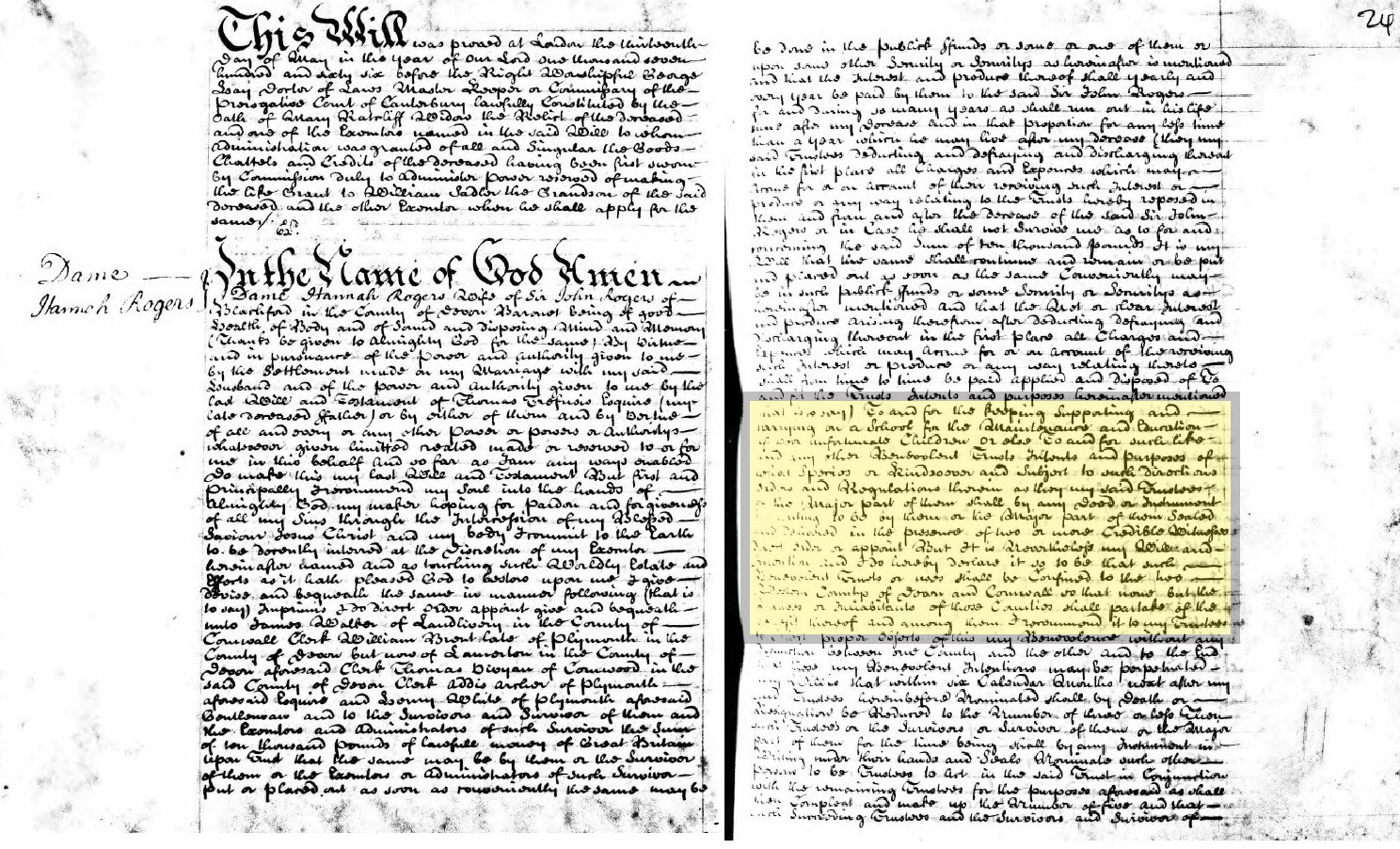 1718 Dame Hannah was born and then brought up in Cornwall
1742 She moved to Devon when she married John Rogers, who later became Sir John Rogers MP. They never had children but Hannah had a passion for working with and helping children
1766 Hannah died on 18 April leaving £10,000 in her Last Will and Testament
1767 Her legacy was invested in the founding of the Dame Hannah Rogers Trust
1787 The first school was established. The aim of the Dame Hannah Rogers Trust, also known as Dame Hannahs, was to help the poor and unfortunate children of Plymouth and this vital work continued for many years
1887 Lord Blachford (Hannah's descendant) presented Blachford Manor to the Trust
1925 Dame Hannahs opened one of the UK's first orthopaedic hospitals/schools in Ivybridge
1949 The school welcomed 27 children with Cerebral Palsy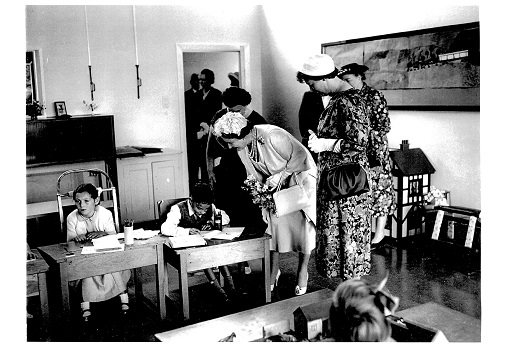 1958 Dame Hannahs was the first to open a school for children with Cerebral Palsy. We started with 50 children and went on to enable and enrich the lives of hundreds of disabled children and their families
1959 HM The Queen Mother officially opened the school
1989 Gilleys bungalow was opened by HRH Princess Anne. It was the first of five bungalows providing onsite accommodation for the children
1994 The hydrotherapy pool opened enabling much needed hydrotherapy sessions for the children as part of their physiotherapy programme
2006 The Respite Centre and Children's Home were opened by the entertainer Bobby Davro. These buildings enabled Dame Hannahs to offer short term breaks and respite to children with disabilities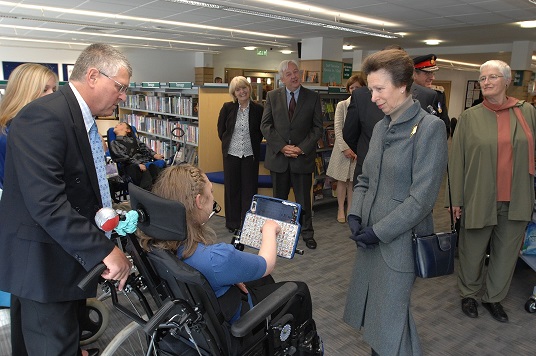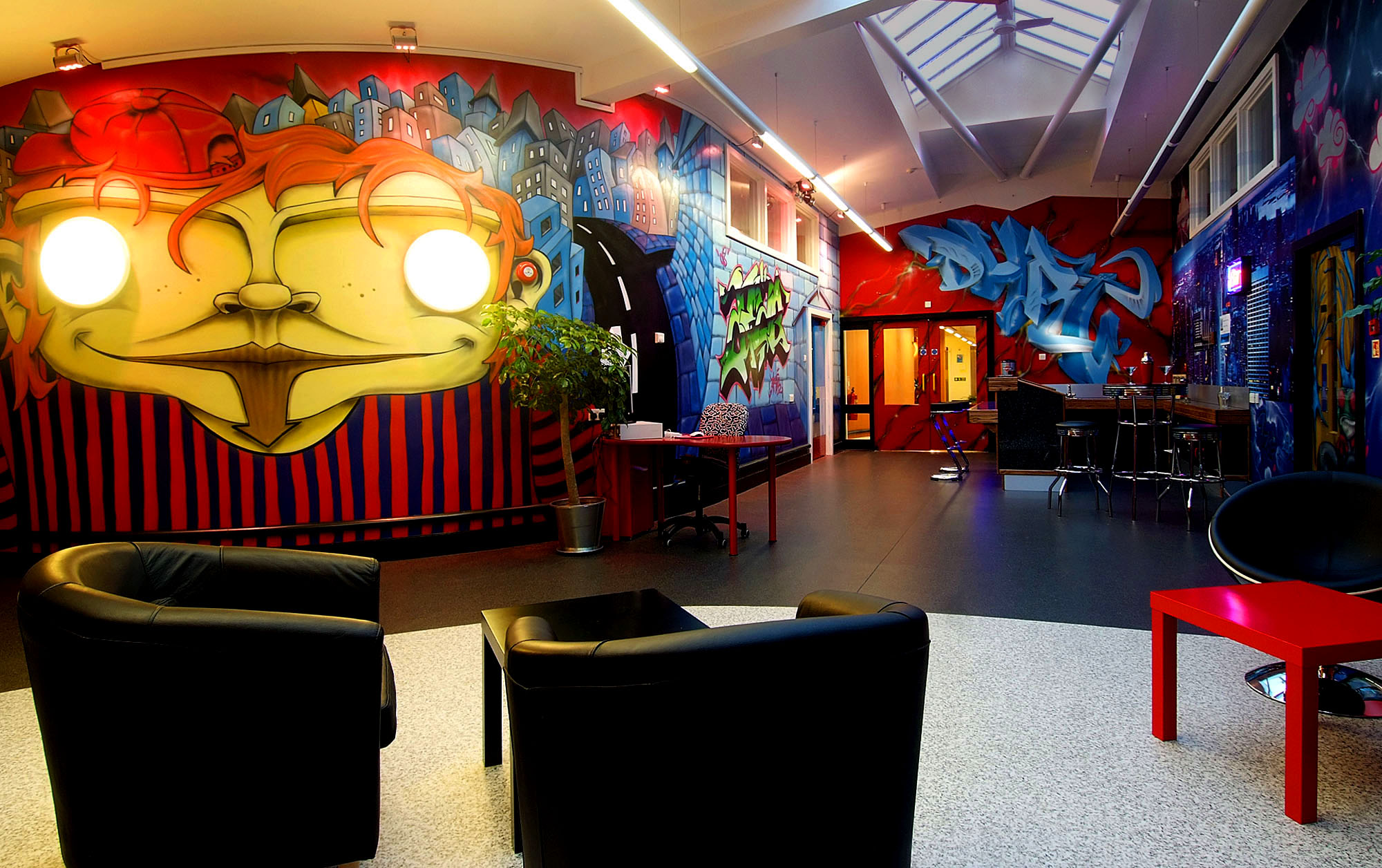 2008 Hannahwood, our Young Adult Provision, was opened by the actress Maggie Steed. We saw a desperate need for young adults with disabilities aged 19 upwards. Hannahwood provides education, work and training opportunities and a range of activities and experiences while supporting the young adults to live independently in specially adapted, bright and modern bungalows.
2009 Dame Hannahs purchased a 90-acre site at Seale-Hayne near Newton Abbot. We were eager to expand our reach again and recognised the lack of opportunities for adults of all ages with disabilities.
2010 Hannahs at Seale-Hayne was officially opened by HRH Princess Anne. The site was a centre where people with disabilities could train, learn, work and have fun participating in art, music, outdoor pursuits and horticulture and even run their own radio station. The site was open to the public with facilities such as arts, live music, recording studio, shops, farm, bistro, health and wellbeing centre and family events. There were also over 50 tenants including a wide range of businesses, artists and other charities.
2013 Arthur in Park Street, Ivybridge opened as a house for young adults from Hannahwood to enable them to join in community living
2015 Hannahwood Mews opened as a specialist adult residential care home offering accommodation support from short breaks up to 52 weeks a year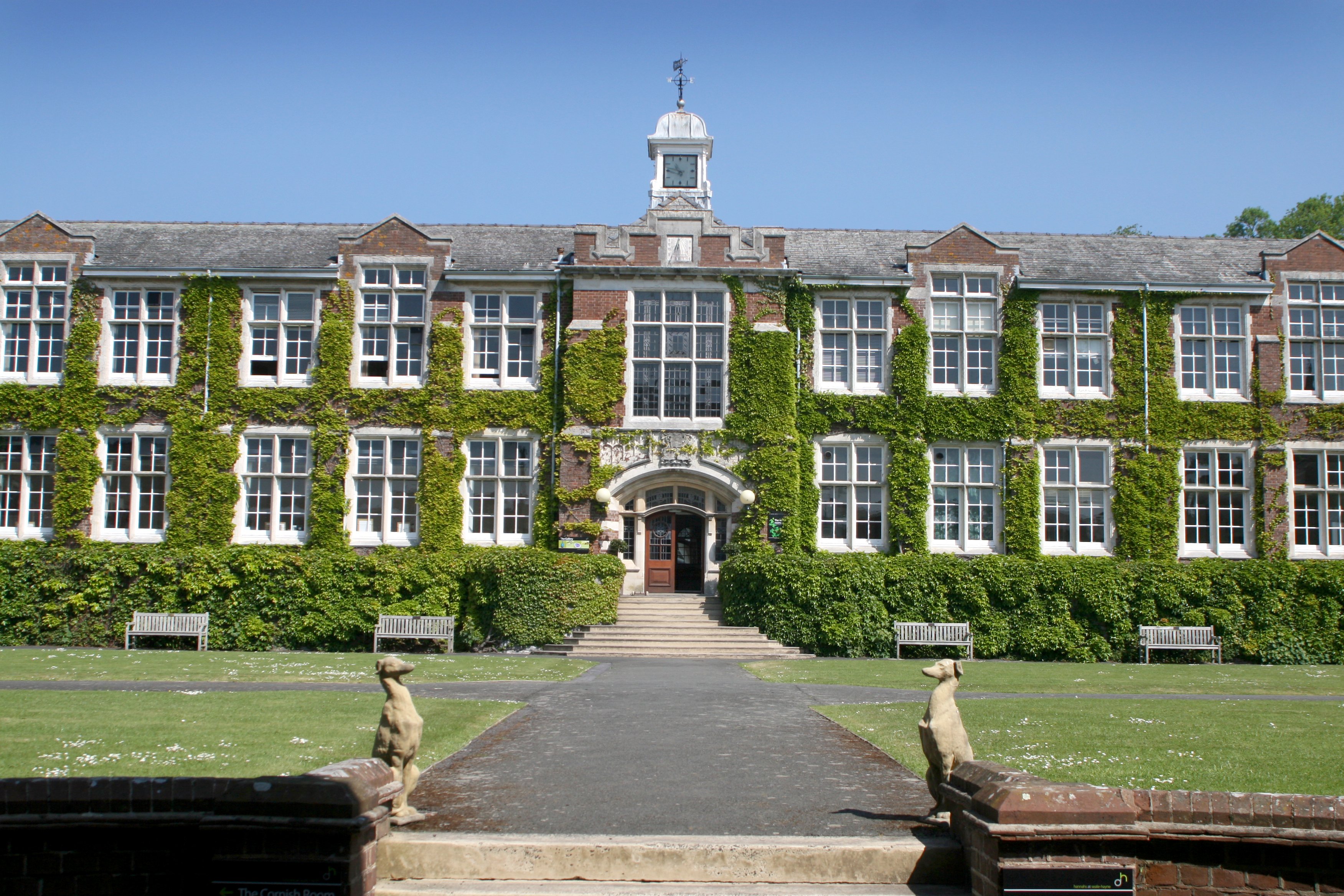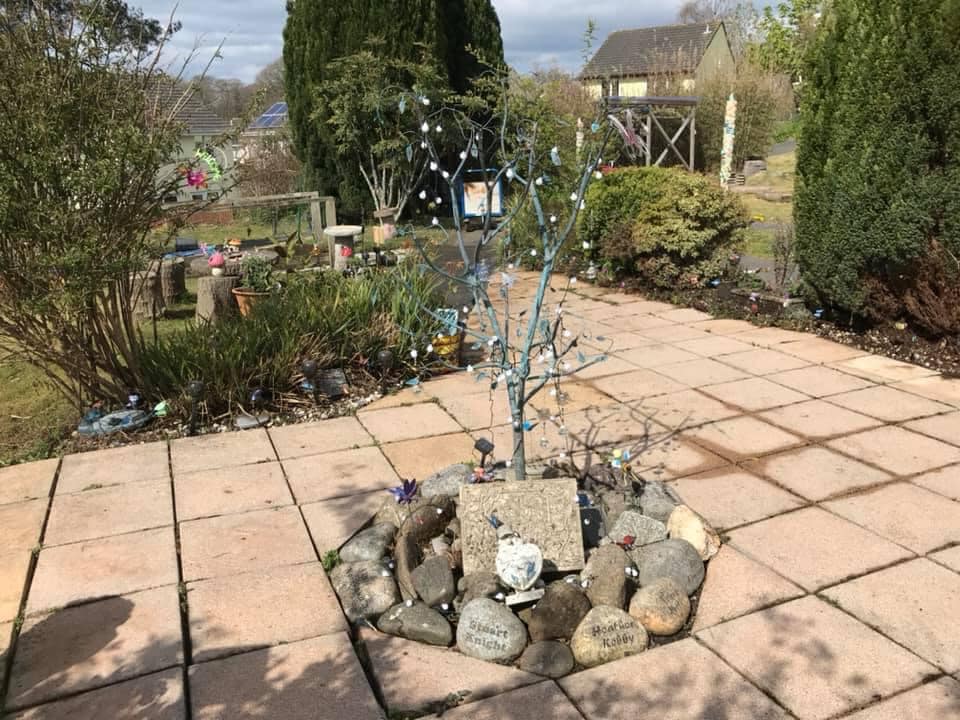 2019 Dame Hannahs entered into a partnership with the Edward Gostling Foundation (EGF) which provides grants to other charities that support people of all ages living on low incomes who have a physical and/or learning disability or long-term illness. EGF purchased the Ivybridge site in April 2019 with Dame Hannahs as leaseholders and operating with the full support of the Foundation. Hannahs at Seale-Hayne closed and the site was sold with the majority of tenants remaining.


2020 The growth of services for children with profound learning needs in mainstream schools and special schools led to a steady decrease in children's placements at Dame Hannahs. The Trust decided to withdraw from its children's services and concentrate its focus on services for adults.
2022 Dame Hannahs continues to welcome newcomers, delivering first-class care and learning services for adults enabling them to live life to the full.
2023 Our onsite bungalow refurbishment campaign was launched and the pace of the planned refurbishments continues to increase. Phase 1 completed in July and phase 2 is in progress. Arthur, our community living bungalow, underwent its 10 year refurbishment project. The grounds have been upgraded with new wooden fencing, new external LED lighting and new tarmac was laid on the driveways and car parks. Planning commenced for the Hannahwood Mews improvement works and sensory equipment. We have also welcomed a host of new support workers from home and abroad.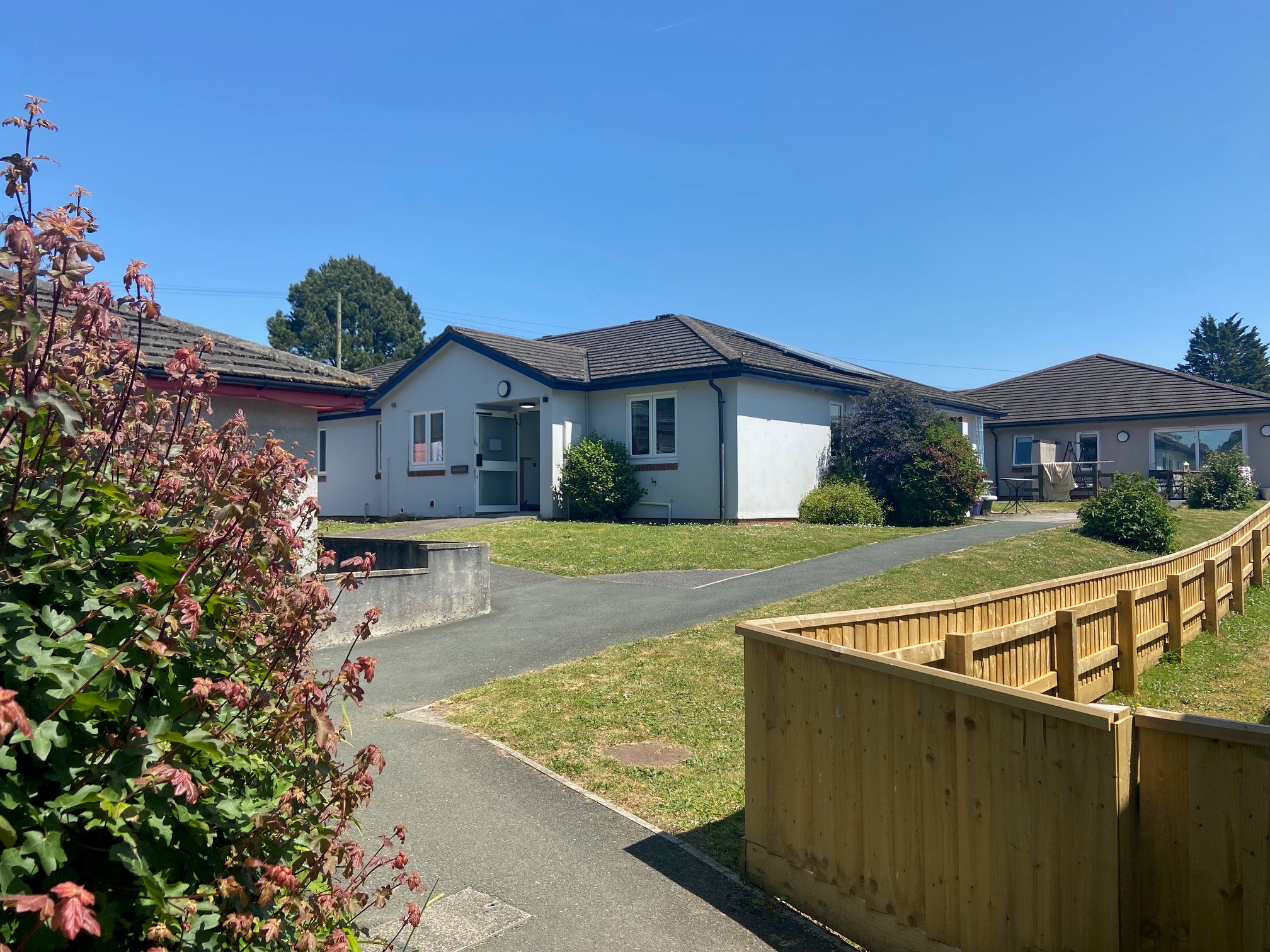 2024 Plans include the continuation of the above mentioned Hannahwood Mews works, the completion of the phase 2 refurbishments works and the funding dependent phase 3 of our bungalow refurbishment campaign. These works alongside steps taken to continue to increase the number of support workers are designed to enable new residential placements to join Dame Hannahs during 2024.